The low-cost web mapping service for the Commercial sector
MyView Commercial gives you an instant view of your licensed data, plus a whole lot more...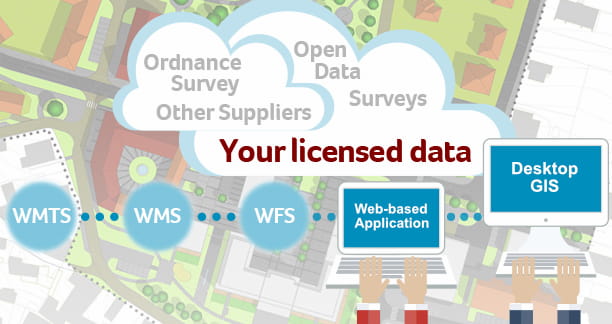 Fewer headaches, more data
MyView Commercial is an easy and low-risk way of accessing data purchased through the emapsite mapshop as a WMS service - opening up the possibilities for your organisation, without increasing your infrastructure overheads.
MyView Commercial makes your location intelligence scalable, in terms of functionality and use. With MyView Commercial in place you'll get access to Open data from suppliers like OS, DCLG, English Heritage, Environment Agency, and Natural England - but without needing to store the data, run six-weekly updates, or roll out changes across the different applications in your organisation... MyView gives you everything you need (and more).
Why choose MyView Commercial
No need to store and manage large amounts of data
Fast,reliable access to the OS data you've licensed
Guaranteed to be up to date (zero updates for you to do)
Scalable - add your own datasets or other Open data
How will MyView Commercial help
Fewer headaches with updates and infrastructure
View data instantly as a Web Mapping Service (WMS)
Access via GIS or publish in a web browser