OS MasterMap Water Network Layer
OS MasterMap Water Network Layer offers one of the world's most detailed, heighted water networks, showing the flow and precise course of every river, stream, lake and canal in Great Britain.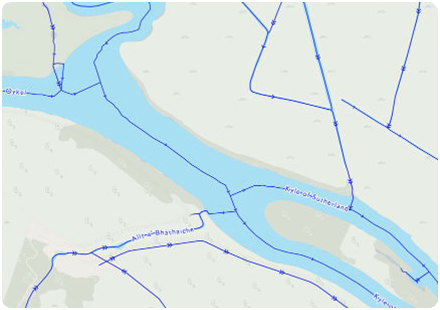 About OS MasterMap Water Network Layer
Content and context
With this water network data, you can look up the height of any water course, along with its flow direction, gradient, length and width anywhere along its length.
How far, how wide
As an island, water defines Great Britain. No other visualisation of our nation's watercourses details the heights of watercourses in relation to sea level with this level of precision.
Complete picture
For planners, for surveyors, for engineers – this Layer offers the potential to model in 2D and 3D like never before, thanks to the clarity of river flow, gradient and river widths.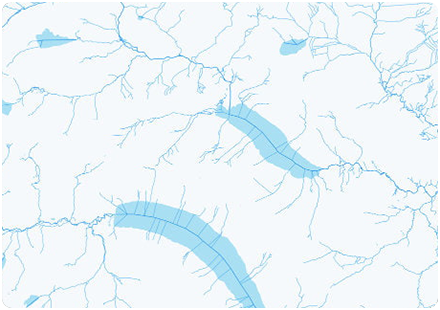 From aqueducts to tunnels, with annotations of flow direction, OS MasterMap Water Network Layer provides the detailed mapping that's most useful – including underground watercourses (inferred from entry and exits).
OS MasterMap Networks - Water Layer provides a detailed centre line following the curve of the waterway precisely. It includes the coordinates of watercourse sources and where they meet, exactly.
Download Samples:
GIS: GML