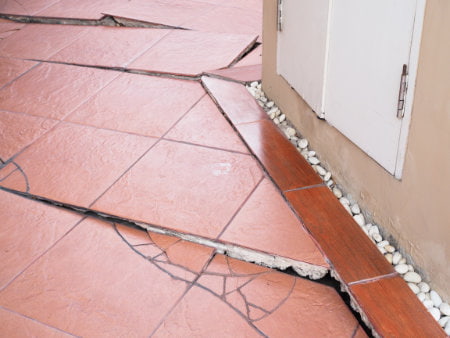 Subsidence Risk
With climate change continuing to impact the environment, subsidence is a major risk factor affecting insurers, local authorities, utility companies and property owners.
Relatively dry winters followed by hot and dry summers compound the subsidence problem, and this pattern is expected to continue. Up to 70% of subsidence claims are tree related, arising from soil desiccation or property foundations being undermined by tree root systems. 
Subsidence Risk is an address-level data product created and published by emapsite that enables insurers to understand more about the risk of subsidence at an individual property level.
Over the last 12 months we have worked with multiple insurers, using machine learning to further enhance the model.
Subsidence Risk can be integrated as an API to return a risk score for your internal systems or on consumer- or broker-facing websites for quotes.
> It's accessible - insights are serves as downloads or can be accessed online
> It's up-to-date - we maintain the complex datasets to ensure currency
> It's affordable -  pricing can be based on area, quantity, or complexity
How does Subsidence Risk work?
Subsidence Risk uses IT system-ready property reference tables that have a normalised risk score for every address. This enables insurers to enhance their existing view of high and low risk areas and adjust their underwriting and claims policies accordingly.
Subsidence Risk also provides insight into areas where insurers have little or no claims data on existing subsidence, enabling refinement of underwriting in all areas. Analysts, actuaries and underwriters can rate risk at property levels to make optimal pricing and portfolio decisions.
What's more, Subsidence Risk is accessible as a downloadable file or as a web-based service via our data hub – which means these insights are accessible to businesses of all sizes.
Using Subsidence Risk to stop loss and reduce costs
In addition to mitigating risk, there's a balance to be struck between finding more competitive pricing and finding new ways to help customers prevent loss, rather than need to claim for it. Armed with the right information, underwriters can work pro-actively during prolonged dry weather to help property owners act promptly where vegetation might present a problem.
Talk to us now if you'd like to find out more about using Subsidence Risk for pro-active customer support, or about 'one customer' dashboards that can include Subsidence Risk and other perils data.
Reduce your Subsidence Risk
Download our emapsite Subsidence Risk sample