Location data for Housing Associations
emapsite provides the expertise and data to help Housing Associations, large and small, gain insight, save money, improve efficiency and deliver on their environmental goals.
Talk to us about data for housing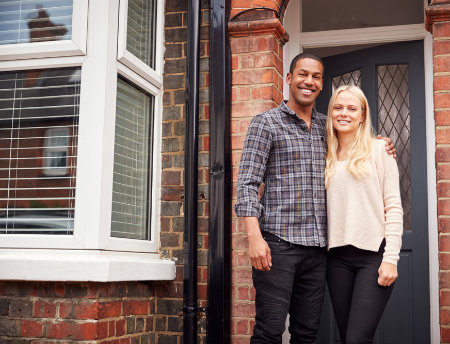 Housing Associations - meet your goals
emapsite's mapping and location data for Housing Associations helps you reduce costs and deliver on your goals. By improving your understanding of risk and asset management, right down to individual address-level, you will have the power to accurately locate, report, plan and respond. 
We understand your challenges
Having helped Housing Associations all over the country for many years, the chances are, we've already developed a solution for many of your common data challenges. We know you have plans to reduce carbon emissions and want access to environmental data. Some planners and asset managers are looking towards Smart technology, which means using location insights in a whole new way.
By choosing us you can leverage our commercial experience and knowledge across housing, renewables, waste management, insurance, forestry management and more.
Being able to both visualise and analyse your data, together with the specialist data available from us, will enable you to:
> Manage your stock more effectively
> Understand property allocation
> Manage property lifecycles and planning processes
> Reduce ground maintenance costs
> Create detailed, shareable desktop reports
> Verify rights of way and property boundaries
> Make confident decisions through clarity of data
> Verify and manage ownership
Housing Associations - why choose emapsite?
> Fast data delivery

> All GIS and CAD software supported

> Self service mapshop
>Additions, disposals and stock transfers easily accommodated

> In-house data team - supply only or project work 

> Data in multiple formats at no extra charge
Housing Associations - do you know what you need?
emapsite's team offers advice, support and easy-to-access location data. All the plans and mapping you need, in the format that makes it easy to use and with the correct licensing.
Once we have used our cutting-edge geocoding on your own data for accurate address matching, that data can be used for everything from basic land and asset management to, utilities' management, and bespoke insights that help you plan, and reduce costs and risks.
If you are using GIS already you will probably know what you need. emapsite offers the largest range of standard location data such as:
> OS MasterMap for detailed background images
> EPC reports for improvement targeting
> Utility reports for development
> Address data for accurate reporting
> Planning tools including aerial photography
> HM Land Registry insights to understand ownership
> Tree data to manage risk and plan new planting
Our mapping data outputs are multi format, regardless of the software or supplier you use emapsite can supply.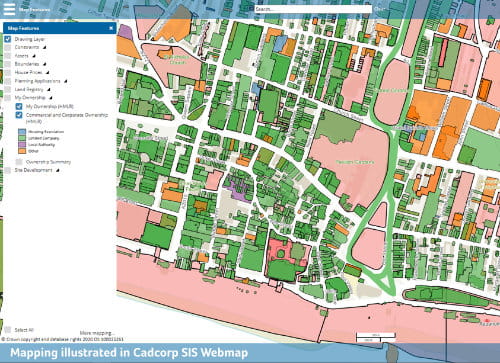 Thanks to our experience, we can also advise you on how others are benefiting from our data, and help you find cost-cutting value in the data you're creating in-house, consequently achieving greater benefit from the location data you're using.
We understand that most housing associations' stock changes, with additions and disposals and stock transfers during the data licencing period, adding to your data holding during this is also made easy with emapsite.
How can we help?
Wherever you are in your GIS journey, emapsite can help you realise the value of location data.
The widest range of professionals working with Housing Associations already trust us for all their location data needs - everything from OS mapping, utilities' data environmental reports and more.
However, our team doesn't just give you access to off-the-peg products. For Housing Associations who are more advanced in their use of GIS, we also partner on location data innovation projects, unlocking the value from the raw data you're collecting or using, to deliver a key advantage.
Online mapping to deliver granular insights, instantly.
Access to innovation managers, machine learning and exclusive data services
The ideal datasets for site analysis, and land, stock and risk management.
Download formats that support CAD and GIS, and online dashboards.
emapsite can work with you to improve your data use and ultimately deliver on your short, medium and long term goals, speak with one of our specialist housing team today to find out more.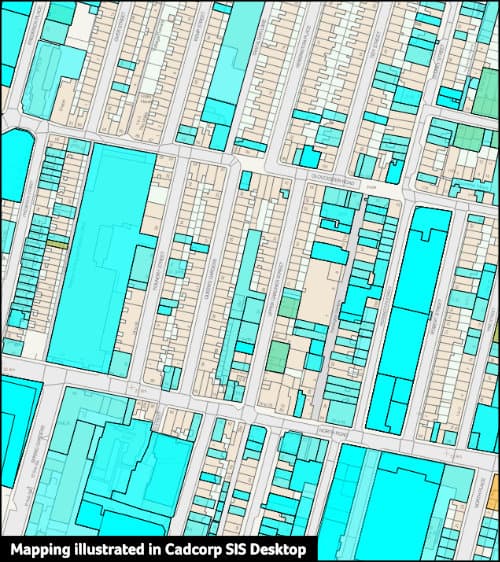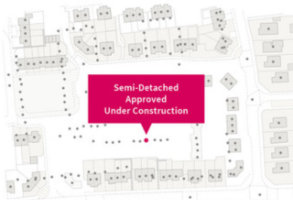 AddressBase Premium
Combining National Land and Property Gazetteer (NLPG) and Royal Mail Postcode Address File (PAF), for the full lifecycle of an address.
Product Details
​The new Address products have been produced by GeoPlace, a joint venture between Ordnance Survey and the Local Government Group.

The AddressBase™ Premium product includes the best parts of local government's National Land and Property Gazetteer (NLPG), Ordnance Survey's OS MasterMap Address Layer 2 and the Royal Mail Postcode Address File (PAF), plus comprehensive address classification details.

AddressBase™ Premium is the most comprehensive product in the range and is an entirely new concept in the world of addressing for GB. AddressBase™ Premium is a relational database detailing the whole lifecycle of an address from pre-build through completion and successive name changes of businesses. Suitable for use in interrogating for bespoke services, emapsite can provide access to this valuable dataset through our web services delivery solutions. Please call us for more details​.
Licence: PDF
Technical Details
Supplier

Ordnance Survey

Update Cycle

6-weekly

Coverage

GB

Formats Available

CSV, GML

Stated Accuracy

Sub-metre

Licence Options

Annual

Delivery Timescale

On request
Related Products
Download Samples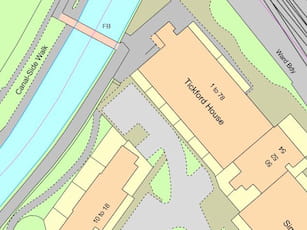 OS MasterMap Topography Layer
OS MasterMap Topography Layer is the most detailed and accurate view of Great Britain's landscape – from roads to fields, to buildings and trees, fences, paths and more.
Product Details
OS MasterMap is the most detailed, current and comprehensive map dataset of Great Britain, enabling you to make better decisions and manage your assets more effectively. Working with the other mapping layers in the suite, OS MasterMap Topography Layer gives you the visual context to help interpret addresses, routes and imagery. OS MasterMap is the approved dataset for planning applications and land registration.
Continually updated, OS MasterMap contains 450 million geographic features found in the real world, from detailed building and road outlines to water features, pathways, bus shelters and letter boxes.
Licence: PDF
OS MasterMap is ideal for:
Use in CAD or GIS
Planning
Site location and evaluation
Risk management
Transport and infrastructure
Asset management
Environmental analysis
Technical Details
Supplier

Ordnance Survey

Update Cycle

6 weekly

Coverage

GB

Scale

1:1250

Formats Available

DWG, SHP, GML, TAB, DXF, GDB, KML, TIFF

Stated Accuracy

Urban +/- 1m

Stated Accuracy

Rural +/- 8m

Stated Accuracy

+/- 8m

Licence Options

12, 24 or 36 months

Delivery Timescale

Within minutes
Related Products
PDF Plans, Aerial Photography, OS MasterMap Highways Layer, OS Mastermap ITN, OS Mastermap Imagery Layer, Lidar, AddressBase Plus
Download Samples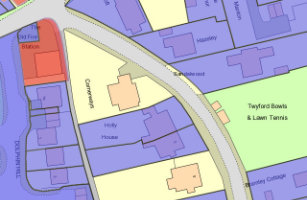 emapsite Land Title and Tenure
​OS Mastermap enriched with HM Land Registry Polygons from the National Spatial Dataset, giving land title, tenure and UPRN​.
Product Details
​emapsite Land Title and Tenure is a new product that enables asset managers to make one simple purchase to cover their large scale mapping needs rather than having to make individual purchases of Land Registry data.
You can purchase emapsite Land Title and Tenure through our online mapshop, where you can define your area of interest and purchase in a range of GIS formats.
Licence: PDF
Key Facts
Polygons for all land titles registered with Land Registry
Polygons are based on OS MasterMap
Contains a polygon plus the following attributes:

Title number
Tenure (Freehold or Leasehold, plus class of tenure)
Estate interest
UPRN (where relevant)
Polygon ID
Status (registered or pending)
Common uses:
​Ideal for project and site specific users in a variety of sectors where land parcel information is required, including planning, site development and asset management.​
Technical Details
Supplier

HM Land Registry and Ordnance Survey

Update Cycle

Monthly

Coverage

GB

Scale

1:1250

Formats Available

SHP

Licence Options

Annual

Delivery Timescale

Within minutes
Related Products
OS MasterMap Topography Layer, AddressBase Plus
Download Samples