Internal Floor Plan drawings service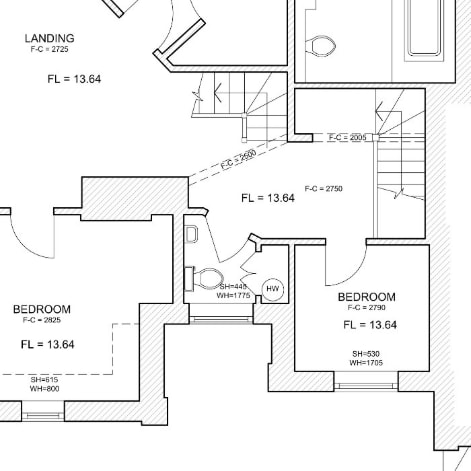 We can create planning application internal floor plan drawings or elevation plans prepared from your sketches or from our survey.
If you are planning to extend, convert or upgrade your property, your planning officer or local planning authority will probably have asked you to submit some existing and proposed drawings. Depending on the type of application you submit, you might be asked to provide a location plan, some scaled detailed floor plans, elevations, etc. so that your application can be taken into consideration and your local  authority can visualise what you are planning to do.
You can choose to measure your property and send us your sketches for us to redraw or ask for one of our representatives to visit your property at your own convenience and measure the property for you, making it completely hassle-free.
Plans for Land Registry Applications
We can offer Plans for Land Registry applications prepared from your sketches or from our survey.
If your property was registered before 2002, it is almost certain the plan you currently own won't comply with the current Land Registry guidelines as laid out in the Land Registry Practice Guide 40.
A compliant lease plan must be drawn to a recognised metric scale, indicate its orientation, show enough details to be identified on the Ordnance Survey map, show the demised area within the building and the building within the context of the surrounding areas, show the full address and show the floor level. They should also include any demised area outside, rights of way and correct colouring. The lease plan should not be marked "for identification purposes only".
All our Land Registry plans are fully compliant with the Land Registry Practice Guide 40.