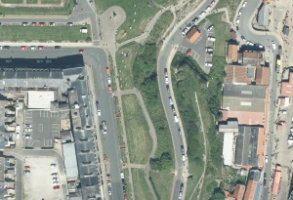 OS MasterMap Imagery Layer
The OS MasterMap Imagery Layer comprises the best available aerial images, edge-matched and orthorectified to align with other OS MasterMap layers.
Product Details
The aerial images give added context to features which exist within other (vector) OS MasterMap layers and allow interpretation of other features not identified within the vector datasets. The data is rigorously checked for quality to maintain a consistent standard of both positional accuracy and image quality.
Additionally Ordnance Survey processing software produces true-orthorectified imagery, removing building lean from aerial imagery to give you a consistent top-down view.
Aerial imagery is ideal for checking road markings, tree canopies or site entrances, cutting down the need for site visits, so you can save money and manage time more efficiently.​
Purchasable as both a traditional raster cut-out of a user defined area or as web services.
Licence: PDF
OS MasterMap Imagery layer is ideal for:
Planning
Site location and evaluation
Land use classification and analysis
Transport and infrastructure
Asset management
Environmental analysis
Flood mapping
3D visualisation
.
Technical Details
Supplier

Ordnance Survey

Update Cycle

Quarterly

Coverage

GB

Scale

25cm resolution

Formats Available

TIFF, JPG, PNG, BMP

Licence Options

Perpetual or Annual

Delivery Timescale

Within minutes
Related Products
Aerial Imagery, OS MasterMap Topography Layer, Lidar
Download Samples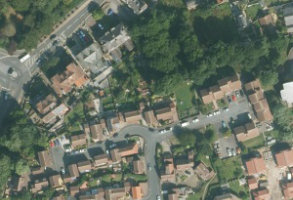 Aerial Imagery 12.5cm - 5m
Geo-referenced and geo-corrected aerial photography of Great Britain captured over a range of dates and supplied at a choice of resolutions.
Product Details
Aerial imagery provides that perfect real life context to the mapped environment we are all familiar with and is used in so many applications these days. We source our aerial imagery from a range of suppliers to offer you the widest choice of coverage and range of capture dates.
Using our online mapshop you are able to specify the area you require, view the range of resolutions and also dates captured. Please note that the imagery shown on screen is restricted to a resolution of 2m. Your data will be delivered at the resolution required.
Aerial Imagery is ideal for:
Site analysis
Asset management
Land use classification
Environmental assessment and monitoring
Technical Details
Supplier

Various

Update Cycle

Various

Coverage

GB

Scale

resolutions from 12.5cm to 5m

Formats Available

TIFF, JPG, BMP, ECW

Licence Options

Perpetual

Delivery Timescale

Within minutes
Related Products
OS MasterMap Imagery Layer, OS MasterMap Topography Layer
Download Samples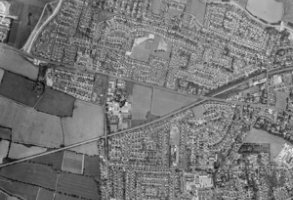 Historic Aerial Photography
Historic Aerial Photography from 1940s to 1990s sourced from range of suppliers.
Product Details
There is a wide range of historical aerial photography captured from WWII onwards.
emapsite has access to a wide range of suppliers of historical photography and sources according to your specific requirements.
Please contact us to let us know your individual requirements.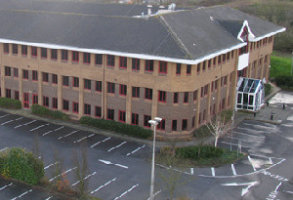 Ground-Based Aerial Photography
Ground-based aerial imagery with a maximum height of 26.5m for cost-efficient and immediate access to detailed photography for property management.
Product Details
The UPSHOT ground- based aerial photography system operates from a 4x4 vehicle with a roof mounted mast with a maximum height of 26.5m. On top of the mast is a state-of-the-art camera system, which is wirelessly linked to a computer inside the vehicle. Once in the right location, UPSHOT is ready to take picture within 10 minutes. The pictures are available on disk immediately after the shoot.

The UPSHOT system can deliver professional aerial images in a cost- efficient, versatile and speedy manner. Furthermore, due to its ease of transport it can be used anywhere.

Upshot's aerial images can bring a new dimension to portfolios when marketing, refurbishing or managing property. With large scale or commercial property it can be of benefit to be able to show the whole plot, being able to include parking, storage, road systems and grounds. It can also be a useful aid to show surrounding buildings; or when considering planning applications or refurbishments.
For more information please contact sales@emapsite.com.
Technical Details
Supplier

Upshot

Coverage

Data captured on bespoke basis

Formats Available

TIFF, JPEG

Licence Options

Perpetual

Delivery Timescale

On request
Related Products
Aerial Imagery, OS MasterMap Topography Layer
Download Samples
No sample downloads are currently available for this product
Upshot Ground-Based Aerial Photography