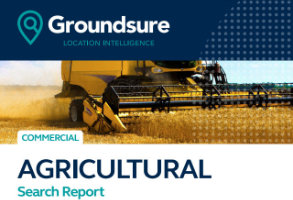 Agricultural Search Report
GroundSure Agricultural is a specialist due diligence environmental report tailored for purchase, refinance and redevelopment of Agricultural Land and Farms.
Product Details
Groundsure Agricultural gives an essential insight for farming sites and includes topography data, land use classifications and stewardship schemes. It also accesses Groundsure's unique historical data which has specific land use records dating back to the 1840s.
GroundSure Agricultural report covers:
Contaminated Land Risk (Part IIA)
Flood risk screening based on EA flood zones
Historic rights of way
Other risks and opportunities information exclusively available in this report are:
HS2 route, identifying whether the land is going to be impacted
Assessment of Contaminated Land risk focused on the farmyard
Agricultural Land Classification, indicative of the potential productivity of the land
Non-coal mining risks
Ancient Woodland
Assessment of Archaeological Sites of Interest
<4 hour turnaround time during working hours Mon - Fri​
Groundsure Agricultural is ideal for:
Potential agricultural land buyers

Conveyancers
Technical Details
Supplier

Groundsure

Coverage

England and Wales

Formats Available

PDF

Licence Options

Perpetual

Delivery Timescale

3 working days
Related Products
Download Samples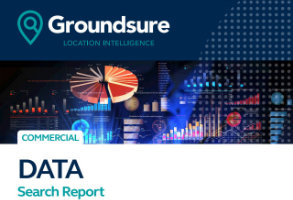 Data Search Report
Groundsure Data provides key data and factual information for lawyers to derive their own risk assessment and opinion
Product Details
​Provides comprehensive and robust uninterpreted environmental data for commercial property professionals to utilise in their own due diligence. Presented in a user friendly format GroundSure Data provides unrivalled information to support your professional judgment and opinion. 
The Groundsure Data report is based on the EnviroInsight report, with additional information in the form of records of mobile phone transmitters, existence of overhead transmission lines over the site of interest, and records of historical industrial sites.
What does it cover?
Historic Land Use information
Environmental Permits, Incidents and Registers
Detailed active and historical landfill data from authoritative sources, including the Environment Agency, British Geological Survey (BGS), Local Authorities and historical Ordnance Survey mapping Current industrial site data
National Grid gas pipeline and electricity transmission lines
1:50,000 scale BGS records for artificial, superficial and bedrock geology
Hydrology and Hydrogeology data including abstractions, groundwater vulnerability and groundwater source protection zones (SPZ), now with SPZ within confined aquifers
Designated environmentally and culturally sensitive sites including SSSIs, SPAs, SACs, Green Belt and Ancient Woodland
Basic flood data including EA Flood Zones and groundwater
1:50,000 BGS/PHE radon potential data
BGS natural ground subsidence data
All data is displayed on a unique map per section
​
Technical Details
Supplier

Groundsure

Coverage

England and Wales

Formats Available

PDF

Licence Options

Perpetual

Delivery Timescale

One working day
Related Products
Download Samples