Emapsite team takes on the Windsor Half Marathon
A visit to the emapsite offices will confirm a number of things - we know an awful lot about location data, we like having fun and we have a serious cake habit!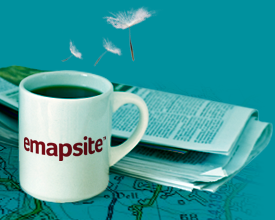 Possibly to mitigate against the latter, a team of 8 keen emapsite fitness fanatics (and fitness wannabees) will be taking part in the Windsor Half Marathon, on Sunday the 24th of September 2017.​
Training is going well, the streets of Eversley and around are being pounded on a regular basis and injuries are thus far being kept at bay. ​
All this is good news for the charities we are hoping to raise a very respectable £1,500 for.  Our chosen charities are MapAction, Cancer Research UK & Great Ormond Street Hospital - all of which are close to our hearts.
If you would like to contribute to our grand total, we'd be very grateful - every £ counts. If you would like to sponsor us, please click here