It's a thank you from us...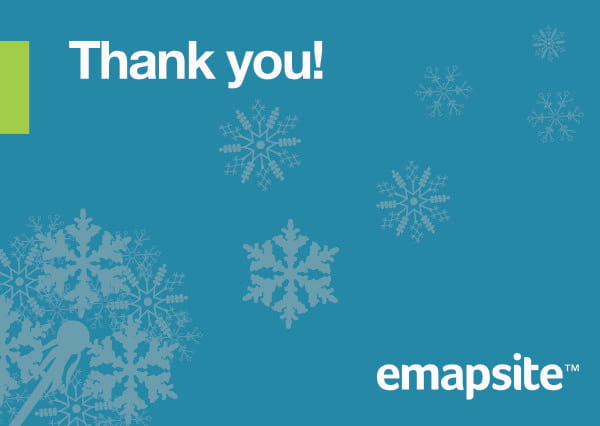 2018, what a year! We just wanted say "thank you" to all of our customers, it's been an exciting 12 months of mapping (and moving!), and we'd like to wish you all a Happy Christmas.
Everyone celebrates this season a slightly different way. Here at emapsite, we hope you won't mind, but we make a donation to charity each year instead of sending out greeting cards.
This year, we're supporting the Bone Cancer Research Trust (#bcrt) and the Oxford Hospitals Charity, with very good reason. 
Throughout 2018, our CEO, James Cutler, has put himself through the mill, fundraising in memory of a young family friend: Tom Stead.
Tom passed away from bone cancer on Boxing Day 2017, aged just 19 – his family are trying to raise +£100k for the charities that helped so much during that time, and we're making a small contribution too, with a donation of £500. James tells the story in his own words, here, on the campaign's JustGiving page.
We hope your Christmas is spent with family, friends, and loved ones – and that this year finds you all happy and healthy as we all look towards 2019.