emapsite's Geospatial Journey - Celebrating 21 Years in Business
Reflecting on the past, focusing on the future
The end of the year is always a great time to look back on the previous 12 months for any organisation. An optimal moment to contemplate strategies and priorities for the year ahead. As we look back on 2021, our 21st birthday year, we've decided to go a bit further with our own reflection.
Throughout our 21 years in business at emapsite, we've advised and supported organisations of all sizes. From well-known names such as Severn Trent Water, Direct Line and Taylor Wimpey, to other progressive companies across multiple sectors. Helping them to make better business decisions. Aiding them in their digital transformation, accelerating their journey to Net Zero. All through the power of geospatial insight. In return though, each of these companies have also influenced us as a business. Pushing us to constantly advance and continuously improve upon our geospatial offerings.
Our own success has always been directly linked to our customers. Even from our very first steps into the world of location data.
Back when we first began in 2000, 'geospatial' was just an abstract idea to many people outside of the industry. Since then, however, the world has started to truly embrace the power of geospatial insight – for operational, commercial and environmental benefits. We are proud of our geospatial heritage of longstanding partnerships and customer driven innovation. We would like to share our story and future plans with you.
Where we've been… / Our Story
Our story is one of innovation. Founded at the dawn of a new century, at the height of the 'dotcom era'. For emapsite, the creative possibilities of geospatial were endless. At this time imaginative problem-solvers were needed to help make sense of budding geospatial potential. It was clear to many that location data was important. However, businesses didn't quite know how to leverage it efficiently.
The original emapsite concept was to provide a global service. One that aimed to bring disparate mapping data for different countries together into one online portal. This idea very quickly morphed into a specific focus on Great Britain. Primarily, due to an abundant availability of high-quality mapping. And subsequently, the great value to the British B2B market.
One of emapsite's first big moments came soon after; our partner agreement with Ordnance Survey. This resulted in the first instance of an online map store. The initial value was in being able to access and download clipped out areas of data online – the first in the UK.
This then soon developed into supplying a wider range of mapping products in application ready formats. First, for the somewhat niche Geographic Information System (GIS) market working as part of the traditional architecture, engineering and construction (AEC) sector. Then, for a wider audience across different platforms following the introduction of formats for CAD. This opened our services to the Public Sector, Land & Property organisations, Utilities and Social Housing sectors, and Insurance industries.
Within 10 years emapsite evolved to become not just a destination for mapping. Composed of specialist location data experts with deep cross-sector expertise, we've also been able to introduce a wider range of products and services. Soon our customers were able to share plans, get reports for environmental data and underground assets, and deal with mapping licensing headaches via ContractorLink – our hosted location data solution for enterprise partners.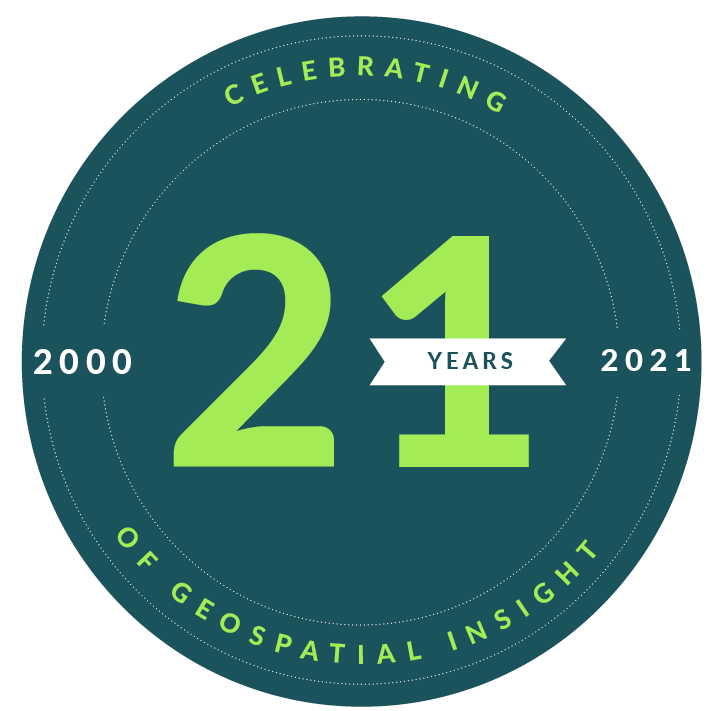 Where we are… / What we've achieved until now.
Today, thanks in large part to a continuous journey of innovation and partnerships spanning 21 years, we've been able to cement our own place within the UK's wider geospatial industry.
We pride ourselves on being a small and agile team. Our size is one of our strengths. Allowing us the flexibility to be able to provide bespoke data solutions. Helping our individual clients to deliver on their business objectives, through geospatial insight and expertise.
Where we're going… / The Future of emapsite and Geospatial
The future is poised to bring many new developments for both emapsite and geospatial in general.
We believe that the power of location is limitless. It has become clear that a modern spatial revolution is truly underway. Geospatial is no longer just a sector; it now permeates everything. Spatial intelligence enables you to learn from the past and predict the future. Machine learning is accelerating this progress further still. The evolution of geospatial is exponential; driving greater marginal gain and material advantage.
Underlying business development, diversification, digital transformation, etc., is the connective tissue of geospatial data. Delivering insight and generating business value. Whether it's developing a windfarm in the right place, or simply avoiding too many site visits.
With the creation of emapsite's new solutions brand, spatialise, we are further focusing on our future. Providing geospatial insight can help transform an organisation, supporting their change agenda. In particular, the drive to Net Zero.
Underpinned by the R&D arm of spatialise, we have a geo-platform producing valuable geospatial products aiming to solve 'burning platform' type problems. Helping to bring organisational change and reducing waste.
emapsite have made the commitment to make a positive difference to society and the environment. Working together we can use geospatial as a key enabler. Minimising waste and impact on the environment, and mitigating adverse climate effects.
Daniel Slater is Director of Sales at emapsite and spatialise. https://www.linkedin.com/in/daniel-slater-bb2ab83/
Latest News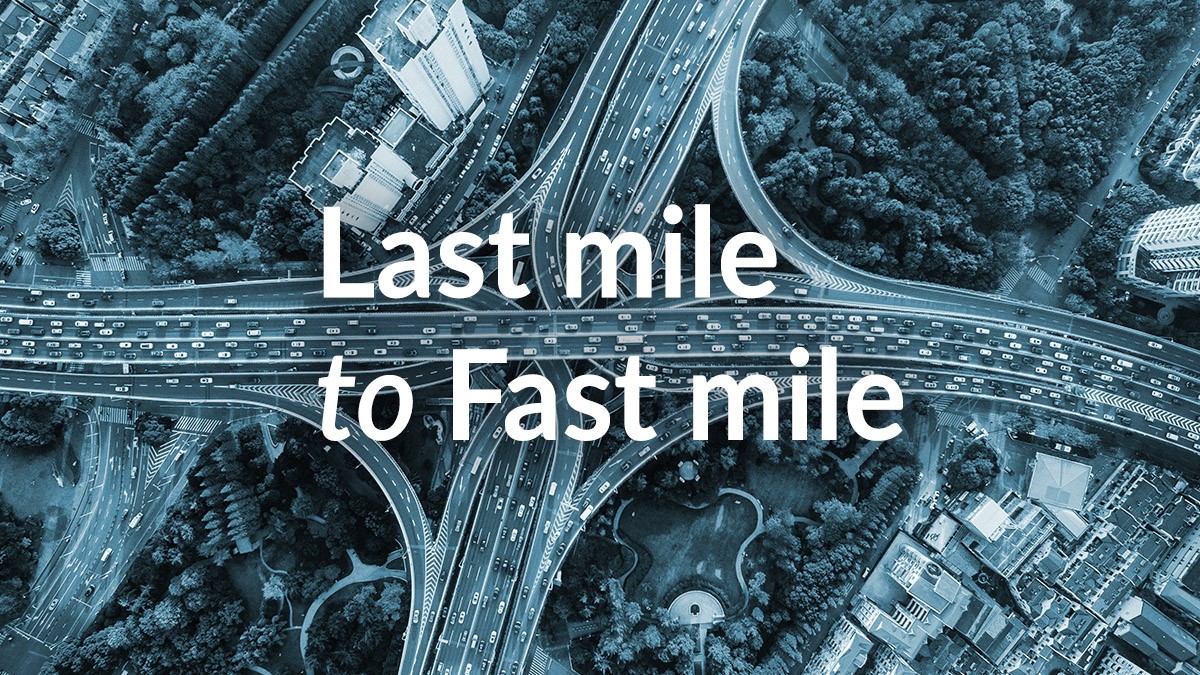 Top 7 supply chain strategies for last mile delivery
In e-commerce and logistics, the final stage of customer delivery – the last mile – can be the most inefficient, expensive and challenging. But it needn't be that way. Here, we examine the intricacies of reaching the ultimate delivery point at speed and consider proven strategies for success.
Read Full Article