Site/Block Plans for Planning Applications
Quick Guide to Site Plans for Planning Applications 
A site plan shows the land involved in a planning application. It's sometimes referred to as a block plan. Site/block plans show the proposed location for a development, explaining how it relates to the boundary lines. All site plans should show:
- The size and position of the existing building (if any) and any extensions proposed to it, in relation to the boundaries of the plot of land
- The position and use of other buildings within the same boundary
- The position and width of streets adjacent to the land
Site plans are also used by surveyors and architects to record important details, such as the location of a new building. They include vital information about drainage, tree roots, etc – they're a vital tool for site developers and self-builds.
For anyone involved in the construction process, a site plan is useful – but planning officers need other details for the documentation in the planning process.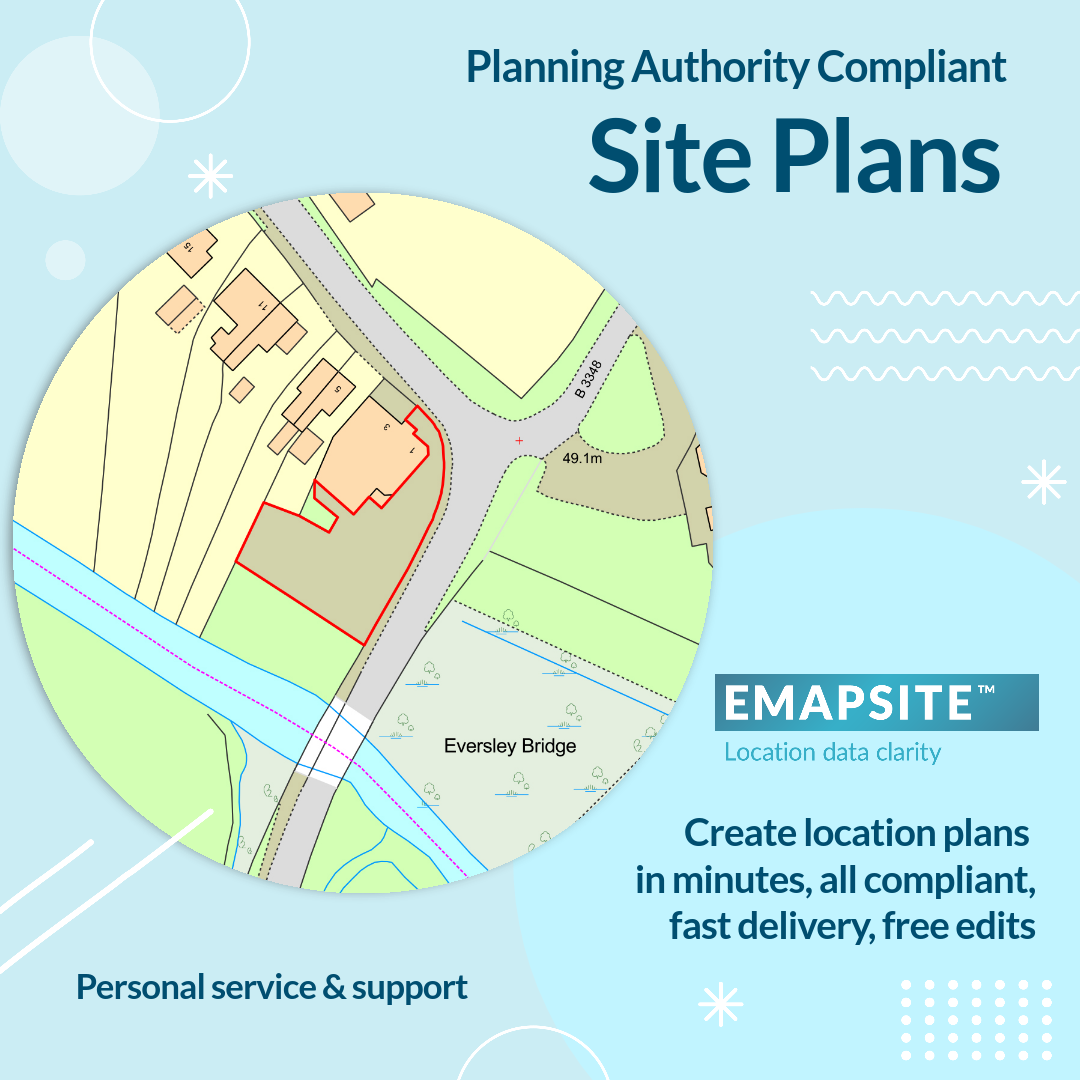 When they're accompanying planning applications, site/block plans will usually show the property location in red. They'll also show the boundaries of the whole site and features immediately next to it, such as roads or nearby buildings.
Site planning is identified with a metric scale. Planning Portal guidance states this should be at 1:200 (or for larger sites, 1:500) and site plans must show which way is North, too. Local planning authorities are supportive and will usually offer clarification to help you make your choice about which scale to use, before you order a site plan.
Latest News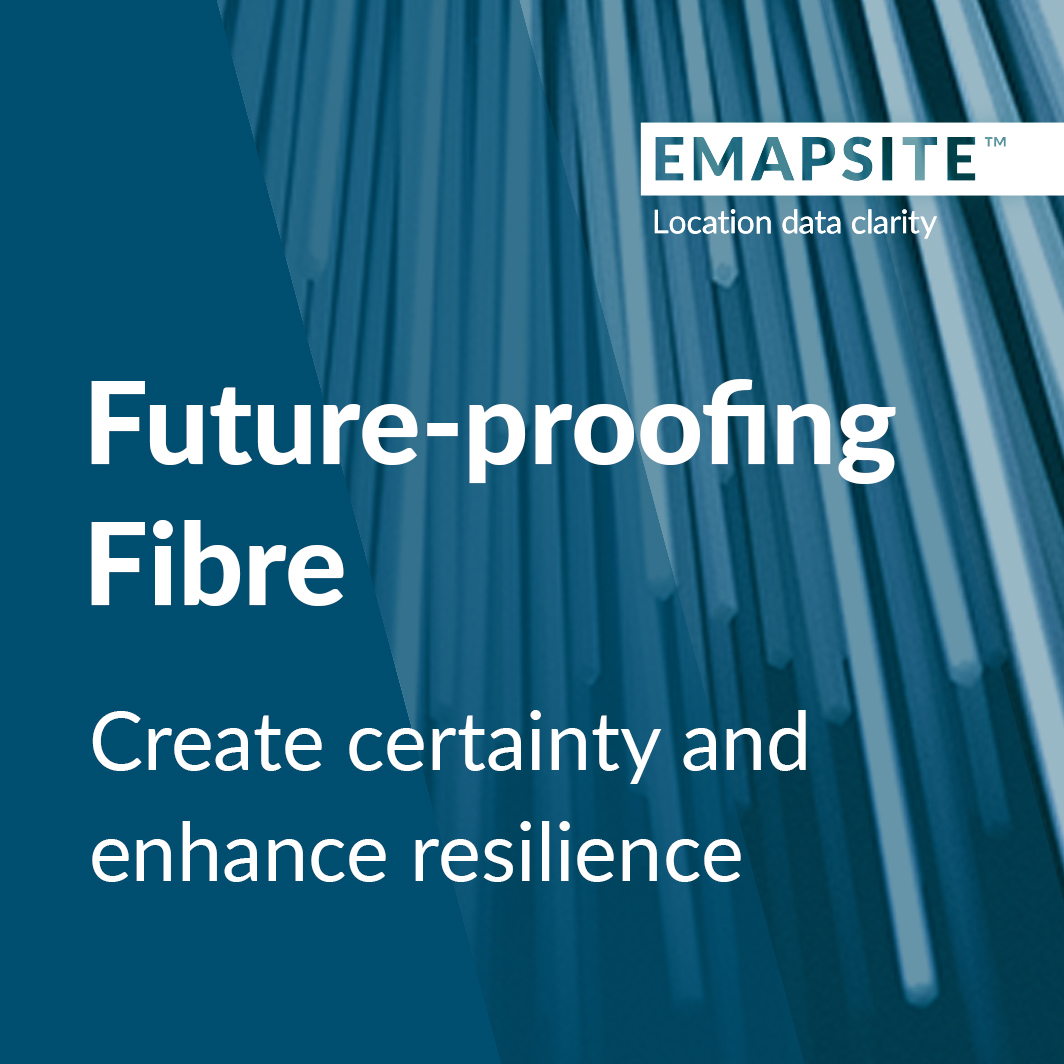 Future-proofing fibre
Location data enables fibre builders and alternative network providers to reach more customers and drive growth by future-proofing fibre networks. Emapsite is at Connected Britain 2023 to explain how.
Read Full Article