Time's been called on OS ITN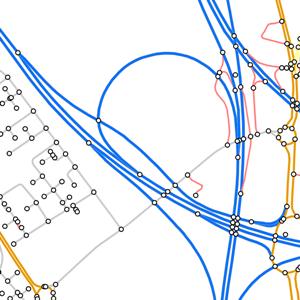 Are you aware, Ordnance Survey is withdrawing its Integrated Transport Network product from 31st March 2019?
The replacement - OS MasterMap Highways - has been around for a couple of years now, and this new product contains all the information about roads, paths and routing and asset management that you're likely to need.
OS MasterMap Highways is a family of products that combines information from the National Street Gazetteer (NSG), local authorities for England and Wales and other authoritative sources, so that you can...
Plan detailed routes for a variety of vehicle types.
Access accurate and precise asset management information on who maintains the road network and the type of surface reinstatement values.
Report on key facts and statistics about the road, against a consistent and authoritative base.
Find out more about OS MasterMap Highways here. If you're currently using ITN and would like some more information or advice about migrating to Highways, don't hesitate to call us on 0118 973 6883 or email our team at CustomerSupport@emapsite.com.