Data, data, data...value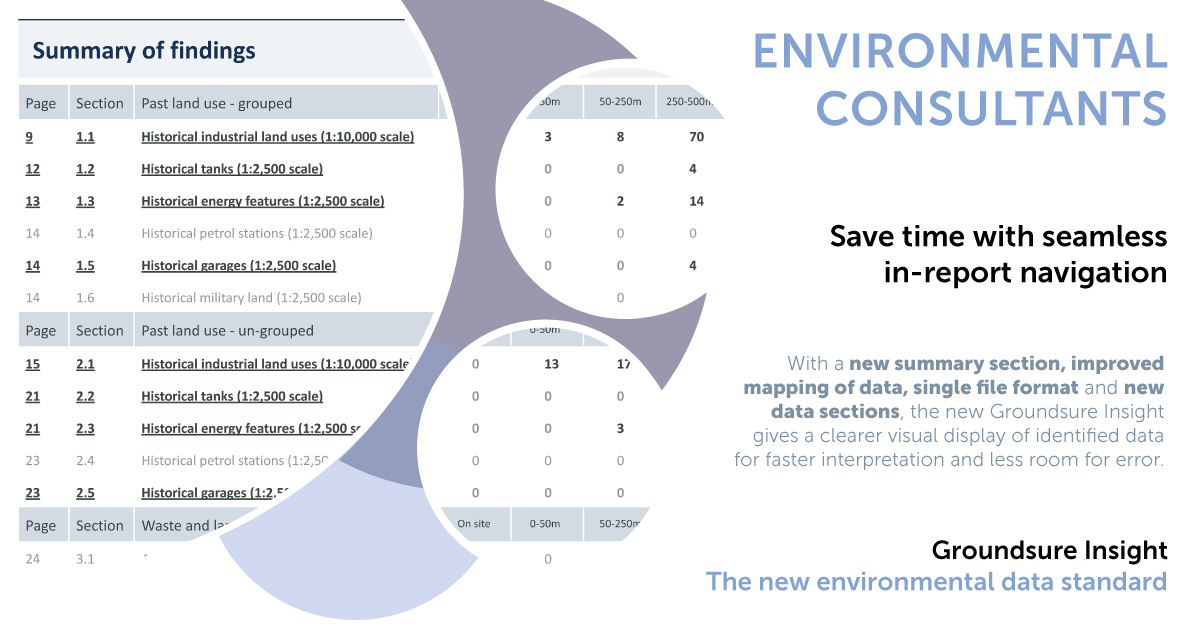 When we heard Groundsure's Insight reports would be getting major improvements this year, we were excited to see the team so focused on a basic principle – one we also believe in, here at emapsite – which is simply, "how can we help most?"
Too often, in a data-rich, data-focused, data-driven world, the emphasis for upgrades is on … adding more data. And although many of us think you can never have too much of a good thing, the trouble with adding even more data to a rich seam of information, is that there's only so much you can use – layer on layer – before the meaning and the value of what you're handling is in danger of being lost. Not so, with Groundsure Insight.
The new reports are much, much easier to navigate: they've been redesigned for people who need access to information quickly, without having to trawl through pages of complex data. There are cross-links from page to page, intuitively linking key insights; the summary is also much more 'user friendly' … and much of the information included in that section will, in turn, make end-users' lives easier. For so many professionals, the new Groundsure Insight reports really do set a new standard in landscape discovery and detailed insights about a specific environment.
We've spent lots of time familiarising ourselves with the changes: we like what the team have done. They've now pulled hundreds of datasets together to create a usable, easy-to-understand report that delivers what you need, where and how you need it.
More information about historical land uses, geology, hydrogeology, hydrology, and ecology – these all play a part in understanding the landscape's evolution.
More detail around landfill and waste sites in the proximity, permits, licences and other regulator-driven records of potentially contaminative activity – these are all essential for partners who need to understand environmental sensitivity.
More data to enlighten interested parties about flooding, natural environmental hazards, ecology in general, plus stewardship, land classification and rights of way in particular – all vital if you're building useful insights. · all vital if you're building useful insights.
The many new datasets that have been added to Groundsure Insight, are in some cases complex, but now much easier to navigate and digest. Pollution inventory, visual and cultural designations, Ambiental flood data, and enhanced environmental designations' data. Rich seams of insight: with improved data styling, better map legends, and an all-round easier-to-use navigation.
Our teams here at emapsite have been working with the new Groundsure Insight reports for a while. If there's anything you'd like to know about the improved content, how to navigate it for speed and ease, and how this enriched information can tie in with other mapping and datasets you're using – we'd love to help.
"For so many professionals, the new Groundsure Insight reports really do set a new standard in landscape discovery and detailed insights about a specific environment."
Click here to find out more about Groundsure Insight from emapsite
Latest News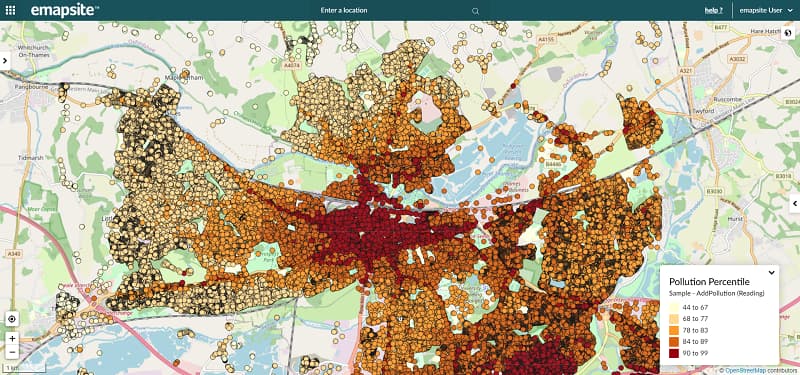 AddressPollution - New Product
Identify air pollution at individual property levels
Read Full Article