Flood Risk Mapping and Data
The BBC recently published details of a detailed "future flood map" of Britain - simulating the impact of flooding as climate change takes its toll. With United Nations forecasting increased frequency and severity of storms, because of climate change, it's likely to get worse. Warmer, wetter winters and hotter, drier summers also increase the likelihood of ground stability problems and the potential for loss and damage of assets. 
In England alone, around 5.2 million properties, or one in six properties, are at risk of flooding. The average annual cost of flood damage to properties in the UK is around £1.4 billion, making it one of the most costly natural disasters in the country. Data from UK Climate Projection (UKCP) indicates that UK is likely to receive more bouts of heavy rain, more frequently, because of climate change.
The impact of flooding on people's lives is evident in the recent events in northern England. In November 2019, heavy rainfall caused floods that affected around 1,400 properties, resulting in the evacuation of around 500 people. In December 2015, Storm Desmond caused floods that affected around 16,000 properties in northern England, causing an estimated £500 million in damage. Unfortunately, these events are not new. Between 1980 and 2018, the UK experienced 269 major flood events, resulting in 317 fatalities and causing an estimated £14 billion in damage. 
The impact of climate change is expected to make the situation worse. Rising temperatures are leading to more extreme weather patterns, which are likely to increase the frequency and severity of flooding in the UK in the coming decades. The winter of 2019-2020, for example, was the wettest February on record, with many areas seeing more than double their average rainfall.
Comprehensive flood data is key to managing the risk both now and in the future.
Having access to accurate and detailed flood data is essential for understanding the extent, frequency, and intensity of flooding events in a particular area.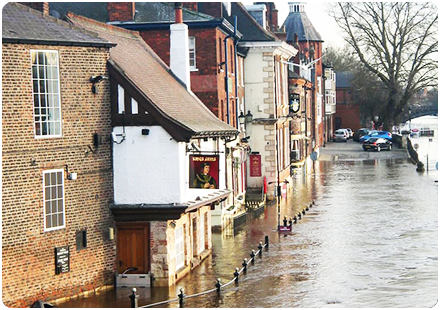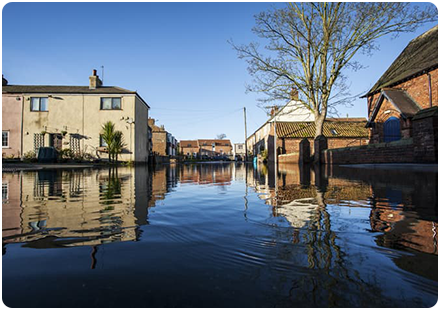 Comprehensive flood data provides valuable insights into the potential impacts of flooding, such as damage to infrastructure, property, and human lives, as well as the cost of recovery and rebuilding efforts. This data helps policymakers and emergency responders make informed decisions about where to allocate resources and prioritise mitigation measures to reduce the risk of future flood events.
Moreover, having accurate flood data is crucial in the context of climate change and the increasing frequency and severity of extreme weather events. As weather patterns become more unpredictable and flood risk continues to rise, it is more important than ever to have up-to-date and comprehensive flood data that can be used to assess and manage the risk effectively.
FloodNow and FloodOutlook are two APIs from Emapsite that reduce the overheads for any business working with large scale, property- or postcode-based flood risk insights. Ideal for mortgage lenders, property owners and facilities managers as well as insurers/re-insurers.
Both FloodNow and FloodOutlook are designed to help individuals, businesses, and local authorities better understand and manage the risk of flooding in their area. FloodNow and FloodOutlook provide an overview of flood hazard at a specific location.
Alongside FloodNow and FloodOutlook we supply UK flood information from many publishers for customers with assets at risk of damage from flood intrusion.
We're a leading supplier of flood mapping and intelligence, helping businesses who need to predict and manage the risk from seasonal flooding – rivers, coastal, surface water and groundwater. We supply all the main flood models from leading specialists JBA and Ambiental, to FTSE 100 companies, top insurers and 4,000 businesses in the UK.  
Our webinar introduces you to the latest flood products available through Emapsite. Visit our Flood Risk Mapping and Data page, and we can answer any questions you have.
Latest News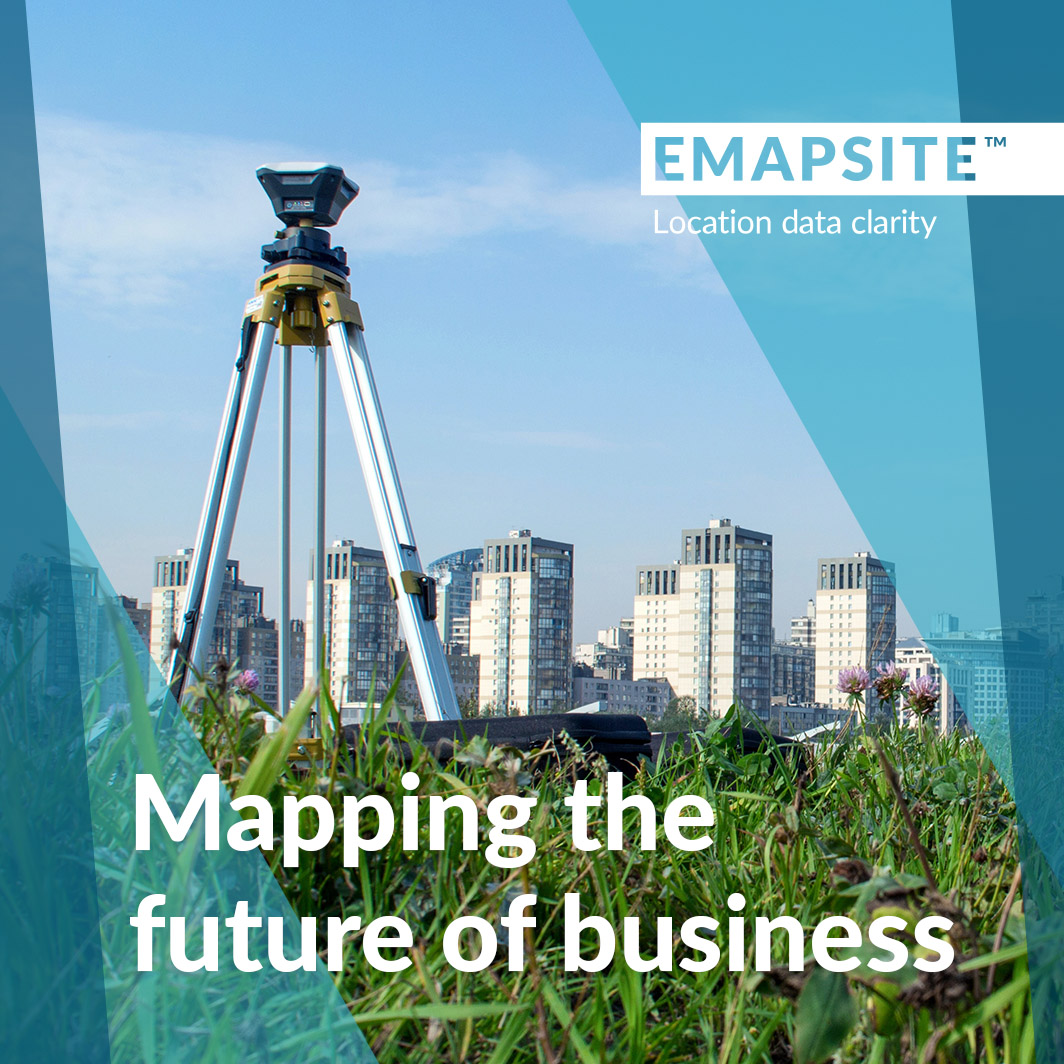 Mapping the future of business
How location data can identify land and property risks and opportunities.
Read Full Article