Changing the landscape of insurance
Insurers: imagine discovering there's a more cost-effective way to increase your competitive edge, while at the same time reducing your exposure to risk.
Forget the advent of innovative fintech; don't worry about pay-as-you-go pricing; just think what your bottom line would look like if actuarial teams' insights were, say, 2% more accurate in predicting the likelihood of claims across a multi-billion pound book of insurance.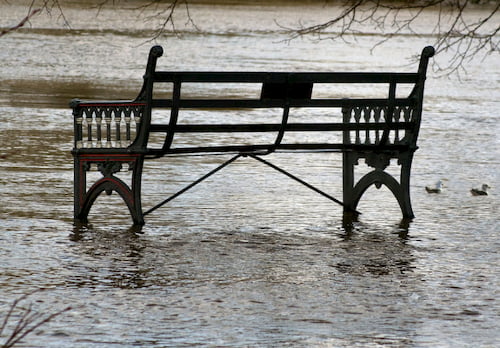 Identifying the risk, exactly
Location intelligence is an invaluable data source for insurers, particularly for those organisations offering property insurance of one type or another. Linking postcodes to areas with a history of flooding, for example, or making the logical connection between coal seams and previous claims for subsidence – it makes sense to quote accordingly.
By understanding where an individual asset is exactly though, finely-tuned assumptions about each asset become easier to make. In theory, with multiple quantifiable factors in the equation, actuarial teams should get even more excited, but there's a challenge involved with crunching this much data, especially if you're a mid-sized insurer or niche player in the market.
There's a tipping point at which the cost of gaining multi-layered geospatial insights may be too expensive for some business models. Good geospatial data analysts are worth their weight in gold, and in-house data visualisation expertise does carry associated overheads.
The question remains though: "How can insurers get to reliable sources of data, the appropriate data to make a difference, without disproportionately increasing the costs of their operations?" The answer lies in identifying the right data sources to start with, and then finding an expert to extract just the right amount of data to find the answers you need.
Building a picture of the situation
In the UK, the starting point to solve this conundrum is a powerful combination of OS MasterMap and OS Addressing. OS MasterMap has long been seen as the definitive source for location intelligence at a national level. James MacTavish is an insurance specialist at OS: "To stay competitive, insurers need reliable detail with which to reduce their exposure to risk. Consumers' expectations and price-comparison sites are driving premiums down, so the only way to keep profits up is to work with a more finely-tuned level of exposure, leading to better-priced products on an individual basis. OS MasterMap is the solid foundation which to build those more detailed pictures of the landscape."
However, for a long time many insurers perceived OS MasterMap as being too expensive to work with. It's a large, complex dataset. The raw data may need converting into a different format and integrating with other data to make it useful. Historically, some businesses have found it a challenge in terms of licensing and currency too, which was frustrating, because we think OS MasterMap has always been a must-have for insurers who want to, ultimately, compete confidently on price.
The good news is, OS have been adding more detail to their base product recently. Examples of the new attributes in OS MasterMap include the footprint of individual buildings; overall height; plot size; number of outbuildings; distance to the nearest road or away from perils such as high flood risks, etc.; the distance to greenspace areas, and new building type definitions such as 'end of terrace' and 'mid terrace' labels.
The even better news is that OS have been working on a new commercial licensing arrangement too, making it easier to access detailed attribution data on a national scale – bringing down the cost of location intelligence for insurers overall.
Now, instead of "AA22 AZA" being the starting point for a quote, a team can see a richly-patterned idea of what risks are being faced by the mid-terraced house with two sheds, and a garden backing onto a railway line. When it's combined with other datasets as well, such as census insights, crime statistics, points of interest, foot traffic etc., OS MasterMap starts to feel like an essential tool – and to use that tool effective, well, that's where we come in at emapsite.
Finding the right expertise
Using any map – visualising a property's whereabouts with a postcode – is one thing, but using OS MasterMap to deliver actionable insights takes a certain level of experience and data-manipulation.
We've been helping leading UK-based insurers to do this for many years. Combining our location intelligence expertise with their sector insights, we can extract the precise derived data needed for a whole customer segment; an entire risk array; a large-scale quotation scenario – or many thousands of quotations at an individual level, in real time, in a specific geographic area.
In-house, we have all the 'big data' tools and resources needed to find these insights. What's more, we can combine data sets – even insurers' own historic claims data, for example – to tackle very specific questions. And of course, we can deliver the answers as flat file downloads, as a cloud-hosted service on demand, via an API streaming into proprietary systems or in any format needed.
It's a unique mix of location data experience and expertise. You won't find it everywhere. But you might find it invaluable, if you're an insurer that wants a very competitive edge…
Simon Goodwin, Practice Head - Insurance, Finance & Banking at emapsite.com