emapsite selected for TechMarketView's 'Great British ScaleUp' programme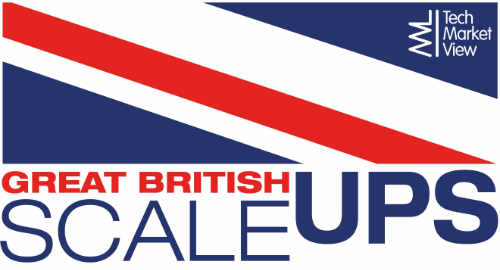 We love innovation that supports growth, and we welcome feedback that helps us to enhance our proposition for customers near and far. With this in mind, we're delighted to say emapsite has been included in the prestigious TechMarketView Great British Scaleup programme, in association with ScaleUp Group.
Our commitment to provide mapping and location services for the tech market – for all markets – focuses on tangible benefits that help to support the economy and improve people's lives. The TechMarketView programme has similar goals: it identifies and helps fast-growing technology companies to further develop their potential, innovating to improve productivity.
We'll be sending a team to present our work for a panel of tech industry analysts. From these presentations, which are held in closed session, we'll be sharing the insights that are helping us to support our clients even more closely. This is a unique opportunity for us, as we'll be tapping into the knowledge and experience of TechMarketView's analysts, along with experts from the Advisory Sponsor ScaleUp Group.

This is the 2018 Great British Scaleup programme. It follows on from the established Great British Battler programme, for which emapsite was also selected in 2014 – marking our progress, and highlighting our enduring commitment to scale for the future.
TechMarketView is the most influential boutique analyst and advisory firm in the UK. Trusted by tech suppliers and tech users as they navigate change. TechMarketView analysts are known for robust analysis of suppliers and disruptive market trends, blending UK depth with forward-looking insight.
ScaleUp Group is an elite team of successful tech entrepreneurs and seasoned executives. ScaleUp Group helps take successful technology businesses to an even higher level of achievement in terms of capability and international growth.