​UPRNs - not new, but in the news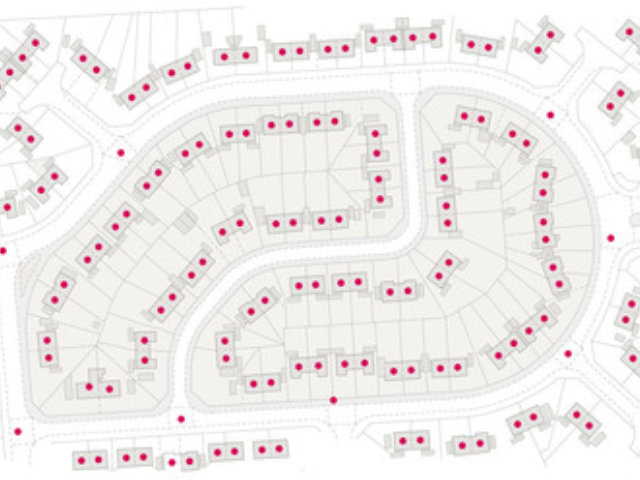 Partly, perhaps, as a result of all the activity happening around the UK's Geospatial Commission, we've started to see UPRNs being referenced more frequently in the mainstream media. By referenced, I mean being called out as the preferred identifier for properties – the information by which a property is singled out with confidence. This is excellent news for several reasons.
Although Unique Property Reference Numbers might feel like old hat in geospatial circles, they're something of a revelation to anyone who's not used to wrangling geospatial data or using GIS.
We know, they're the unique identifiers for every addressable location in Great Britain. We're accustomed to seeing them, embedded firmly in the AddressBase suite of products provided by Ordnance Survey, and we know that GeoPlace LLP is responsible for maintaining the national register of UPRNs, and USRNs, (Unique Street Reference Numbers), curated by the address custodians in Local Authorities.
However, for many service providers and agencies that aren't already using location data at this level, they're something of a mystery. At least, that is, until we explain how valuable they can be.
A good deal of effort goes into maintaining those registers, but GeoPlace themselves state that for every £1 spent on managing this kind of data, at this level, we see at least £4 in efficiency returns – and that's just the direct ROI for the public sector.
Out in the field, by using UPRNs as a reference point rather than postcodes, there needs to be little or no confusion about managing suppliers efficiently. Where they should focus their efforts; which property they should be visiting; when; how often and why – the UPRN is the consistent identifier in a property's life cycle, which eliminates the potential for ambiguity in any kind of service delivery.
Back in the office, it's all about joined-up deliveries; accountability and responsibility. Data from one department can be integrated seamlessly with another – no matter what's being delivered as a product or service – by using UPRNs as the common identifier. This improves efficiency, not only by making it faster and easier to connect data sources across different platforms, but also by removing duplication.
That's where we come in. At emapsite, our data team is experienced in wrangling large, disparate sources of information and delivering interoperable datasets, using UPRNs.
We take OS's AddressBase product range – enriched with the UPRNs at source – and then add customers' bespoke data to visualise the unique solutions for incredibly complex problems. From plans for new physical infrastructure, to the options for delivering services to citizens at risk; from insights about effective local asset management, to the roll-out of next-generation sensor technology – we'd love to tell you more about it.
If you've heard of UPRNs, and want to know how we could help, give us a call. We'd be delighted to show you some recent examples of UPRN-oriented solutions we've delivered…
Lee Williams, Practice Lead, Asset Management at emapsite.com