Web Feature Service (WFS)
Get more data and more value from Emapsite's Web Feature Service (WFS)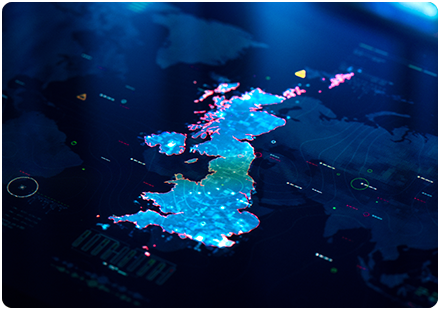 WFS – instant access, always up to date, managed for you.
Web Feature Services (WFS) – the ideal way to access location data that's being stored and managed outside your internal IT systems.
In short, WFS cuts costs and provides more, better access to information about geographic features – properties, land, features in your area – enabling you to query, style and use the information in location datasets more effectively.
If your team is using location data – information about assets' location, or things that might affect them (planning, utilities, subsidence, risk), WFS gives them access to geographic information at the most detailed level, such as property-level data, points, lines, polygons, and text – the kind of information that doesn't get provided on a 'normal' OGC Web Map. Emapsite's WFS is Open Geospatial Consortium (OGC) compliant and takes away the overhead of hosting, managing and maintaining geospatial data.
Test our service now by applying for a free Web Feature Service trial for your organisation.
Paying for only what you use, WFS gives you more efficient access to location information in your business.
WFS is ideal for teams with GIS apps who are analysing business data, looking for opportunities or ways to reduce costs and risks.
- Instead of handling unexpected problems, your IT and GIS teams can get to work on planning in scheduled work that delivers solutions.
- As the WFS provider, we can guarantee the quality and currency of data, so you can pass that confidence on to customers (and reduce errors for your teams).
- And if we're managing everything, then you'll spend less on maintaining anything using these core datasets: OS MasterMap™, OS AddressBase Premium, and HM Land Registry National Spatial Dataset, too.
How does WFS work?
WFS gives you access to geographic information at the most detailed level – it's a service governed by international standards.
emapsite's WFS is a subscription service that lets you manipulate geo-assets within your own GIS apps. The software is priced against the volume of requests you make - with a tariff that's priced to reflect the number of feature requests you make.
Each request to the service returns up to 1,000 features – your teams will need a data licence, but we can always help by licensing data to you or by offering extensions to your existing licence – and you're in control of the number of requests being made.
Why use a Spatialise WFS?
Quality, quantity, capability, and cost – Emapsite has a long-standing reputation for delivering location data and business intelligence excellence to the UK's commercial asset managers.
Our cross-sector experience lets us surface innovation, providing user-friendly products and insights that deliver a competitive advantage for you and your clients.