Web Mapping Services (WMS & WMTS)
Web Map Service and Web Map Tile Service - the widest range of geospatial data without the administrative overheads.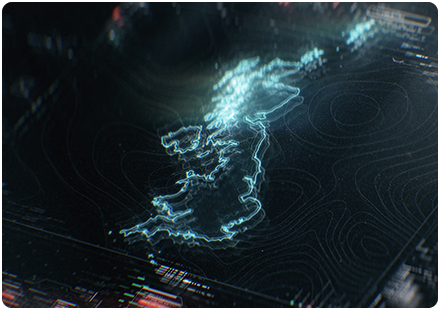 Unlimited access to managed, up to date mapping and data
Web Mapping Services are ideal for customers who prefer to focus on their business activity and have geospatial database and datasets hosted, managed, and maintained by emapsite professionals.
Our Web Map Service (WMS) and Web Map Tile Service (WMTS) enable you to easily access and use the widest range of datasets, ensuring your whole team is using the same trusted data sources. 
We supply licensed datasets from household names such as Ordnance Survey, HM Land Registry and Environment Agency, and from specialist publishers too - plus our own range of value-added and derived data products.
Both services are delivered from the secure emapsite geo-cloud platform, reducing IT management overhead and minimising the burden of administering data licences.
Test our service now by applying for a free WMS or WMTS trial for your organisation.
How do Web Mapping Services work?
WMS provides a single, geo-referenced image rendered at multiple scales in a GIS.
- Use it to zoom though the most detailed mapping.
- WMS is an ideal solution for a small business enterprise.
WMTS gives you a high quality, pre-rendered tile that's delivered at specific scales.
- This means you can scale the images, almost infinitely.
- WMTS provides you with a much faster map service.
Emapsite's web mapping services are subscription services, with flexible pricing based on expected usage. The software is priced against the volume of requests you make - with a tariff that's priced to reflect the number of feature requests you make.
Your teams will need a data licence, but we can always help by licensing data to you or by offering extensions to your existing licence – and you're in control of the number of requests being made.
Emapsite's online services guarantee the quality and currency of data, so you know you and your teams are working with the latest available mapping. And by doing things faster, more consistently, with higher output - you get competitive advantage.
Test our service now by applying for a free Web Map Service trial or Web Map Tile Service trial for your organisation.
Why use Emapsite's web mapping services?
Emapsite is the trusted source for an extensive range of reliable mapping data. We're also a leading provider of spatially enabled business intelligence products.
You won't have to manage the datasets, which means your people can focus on building your business.
Our new web services platform is faster than other leading suppliers
Your teams will work with greater consistency and have more confidence in the underlying data that supports your results.
In addition, all of our services use geofencing to ensure you can consume your existing licensed data with confidence.
Your teams will always have access to our brand new customer-facing technical support site.
Plus, our cross-sector experience lets us help you to innovate with user-friendly products and insights that deliver a competitive advantage for you and your clients.
Test our service now by applying for a free WMS or WMTS trial for your organisation.