Data and insights for ESG reporting
Successful reporting on financial exposure to climate risk depends on transparent insights, sharable data, and access to authoritative ESG insights.
We can help with that.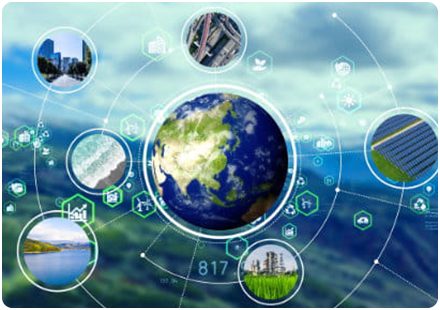 The strongest insights for ESG outputs
From April 2022 it is mandatory for the largest UK-registered companies and financial institutions to disclose climate related financial information inline with TCFD (Task Force on Climate-Related Financial Disclosures) recommendations. If you're delivering insights about Environmental, Social and Governance accountability, then you'll know that there's a need for authoritative intelligence to identify climate-related risk and opportunities in relation to asset management activities and future asset valuation.
Geospatial insights are the single point of truth. With mapping and location data to hand, you can build ESG reports that shareholders understand and in which stakeholders have complete confidence.
For over 20 years we've been providing geospatial data and insight to the Environmental, Renewables, and Land & Property industries. Now we are helping companies in multiple sectors adjust and adapt to meet their Net Zero targets. 
Talk to us about your ESG reporting journey.
Let us help you with ESG reporting
Metrics and disclosure frameworks vary by sector and complexity, as reporting requirements are being clarified. An increasing number of sector based frameworks are being created - such as GRESB (Global ESG Benchmarks for Real Assets) and SRS (Sustainability Reporting Standard for Social Housing), but one thing remains constant: location. Performance and risk can be shown by location. 
The TCFD framework requirements mean that organisations are increasingly focused on the potential impacts and associated risks of climate change on their businesses, rather than just reporting on their own carbon footprint. Data that identifies current and future risk from climate-related  factors such as flood, subsidence and air-pollution is vital to that activity.
Our climate intelligence and web services can drive your automated outputs, feed into consumer-facing reports, and give you the foundations on which to build strong and measurable insights about your climate-related, physical and transitional risk management.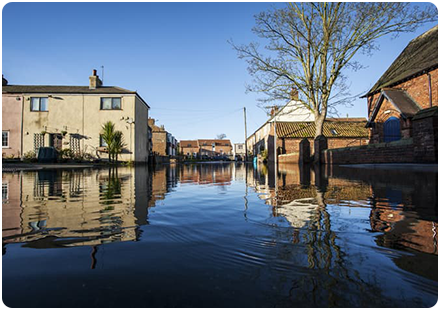 For CFOs and CEOs, for Sustainability teams and intelligence units – this is how we can help you to demonstrate transparency. Stakeholders and regulators expect to understand how you've come to your ESG activities and conclusions.
Introducing LandPack Climate
Your approach to ESG reporting is only as good as the data you use.
Geospatial intelligence – asset location, energy efficiency, subsidence, weather events and flooding – are now more important than ever. That's why Emapsite has built a suite of climate related datasets that have been designed to empower your decision making. 
Cross-reference HM Land Registry and EPC data with property insights, or scrutinise flood or subsidence risk blended with climate data, for example. Get the information you need at a granular level – designed for sectors including environmental consulting, energy, infrastructure, insurance, investment, utilities, land and property, and more.  
With over 20 years experience, Emapsite is your credible source of consistent, authoritative and shareable climate-related intelligence. Helping you get from data to insight to action quicker than the competition.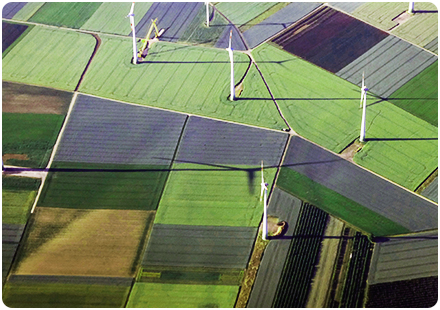 Empower Your Sustainability Strategy
Using geodata to assess, respond & report with confidence.