AddressPollution
AddressPollution is a dataset that authoritatively identifies levels of air pollution – for particulates from vehicle emissions, domestic heating emissions, wood burning, industry and farming – at every individual property address in Britain.
Request a sample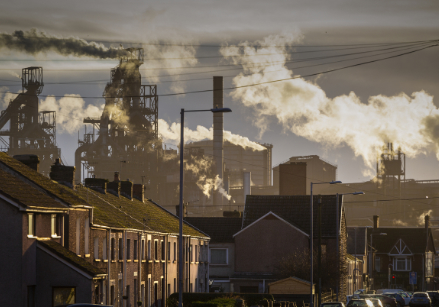 An authoritative dataset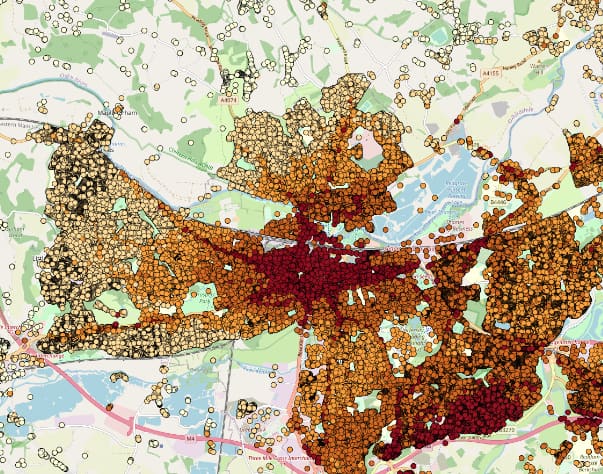 emapsite has worked closely with the Central Office of Public Interest to give commercial access to AddressPollution - a dataset that reveals qualified information for everyone who has an interest in air quality, the environment, and policy-making around healthier lives.
The dataset estimates levels of air pollutants at individual property levels across the nation - crucial, for analysts who want the depth of insight that cannot be achieved by analysing this data at postcode level.
This dataset will be essential for any organisation working with health guidelines or sustainable environments. The World Health Organisation (WHO) provides air quality guideline values, but when it comes to air pollution, there is no official 'safe level'.
What is clear is that guidelines are being exceeded in many areas of Britain - and this dataset reveals by how much, and where.
Valuable, accessible data on air pollution
AddressPollution will be timely and valuable for many different organisations. In addition to health concerns, higher levels of pollution are likely to affect property saleability too, as buyers and lenders look to environmental considerations more and more.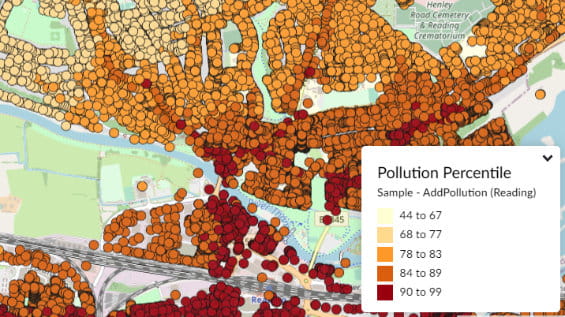 Air pollution is a key factor in the suite of risks and perils on the minds of insurers, mortgage lenders, and organisations working in not only highways but also local government, and the land and property sector. Air pollution affects us all: Nitrogen dioxide and tiny particulate matter pollutants (PM10 and PM2.5) cause health conditions such as asthma, COPD, coronary heart disease, stroke, and lung cancer. Exposure to air pollution is estimated to cause millions of deaths and the loss of healthy years of life.
emapsite's expertise ensures accessibility
AddressPollution provides air pollution readings for every address registered in emapsite's Addressible product (built on Royal Mail Postcode Address File, PAF) for each of the pollutants. It also provides a standardised total and a percentile group score for air pollution.
AddressPollution is accessible as a Query-API service, feeding directly into the heart of business systems, or as CSV file that's ready for using in any compatible software.