Address Services
Address matching and cleansing, geocoding, or link address data to all kinds of other information sources by using UPRN.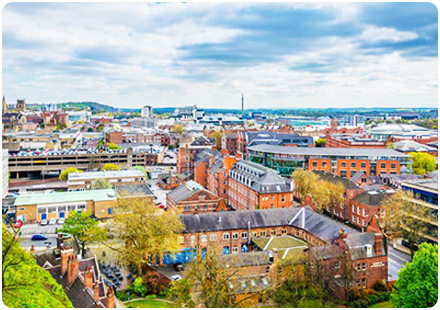 Get the most out of your address data
So many activities start with an address. Emapsite has developed a range of address services to support customers in ensuring they are able to get maximum value from their address data.
Address work?
We can match or cleanse your data against AddressBase Premium®.
Geocoding?
Ask us to look at your data and geocode the underlying information.
Competitive advantage?
We deliver location intelligence that solves unique business challenges.
Does your business have a customer database?
Connected, authoritative location data helps you to understand where you're selling and why. It also helps you to see how to target new customers.
We can provide address matching and geocoding services that will reveal valuable, tangible insights about your business.
Ideal for:
- marketers
- sales teams
- product development teams
- strategy work
- customer service teams
- service response teams.
Addressible. More precise location.
Addressible - for more precise routing and logistics.
Understand where customers really are, make your logistics visible. Addressible delivers the detail needed to plan routes more efficiently, reduce carbon emissions and cut fleet costs.
Addressible– for better pricing and more accurate analytics.
Insurers, retail outlets, comparison websites – link client requests to pricing databases with confidence.  Reduce the area of interest, increase the accuracy of your pricing on a case by case basis.
Addressible – for improved marketing and sales campaigns.
Understand your prospects, reduce the cost of acquiring new customers with Addressible. Plan your campaign, down to individual address level – reap the benefits of granular detail.
Addressible provides detailed physical locations
Plan your service provision more accurately, price with greater confidence, minimise abandoned baskets, and make auto-fill fields more user-friendly. - Addressible delivers all the detail you need to understand exactly the location of a Royal Mail address.
Addressible - giving Royal Mail data a spatial reference
Addressible is the ideal dataset for anyone to understand location of customer addresses more precisely. 
Helpdesks, customer services, insurers, and users of online webforms.
It adds all the details you need to Royal Mail address data.
Discover the Address Data we can provide
Choose from OS AddressBase® derived products, to our own Addressible data, Emapsite offers location data, direct address matching and geocoding services.