Addressible
Add value to your address lists with precise detail about physical location. Improve pricing. Reduce lost baskets. Plan services more accurately.
Addressible is the ideal dataset for anyone needing to understand address data.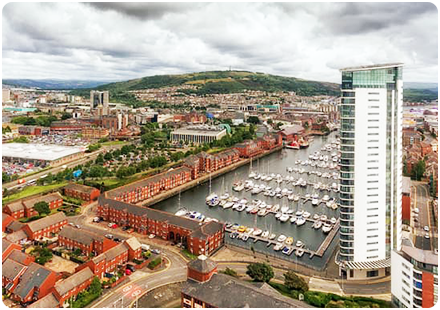 Addressible gives a spatial reference to Royal Mail data
Faster look-ups and better analysis
Addressible is a GB dataset that combines Royal Mail's Postcode Address File (PAF), Multi-Residence File, Alias File and Welsh Language addresses with location coordinates (X/Y and Lat/Long), topographical identifiers (TOIDs) and Unique Property Reference Numbers (UPRNs). Use it in internal systems, or in an address lookup service.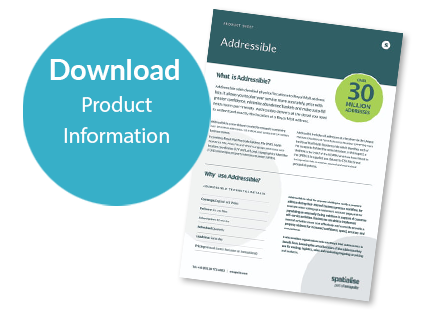 Addressible. More precise location.
Addressible - for more precise routing and logistics.
Understand where customers really are, make your logistics visible. Addressible delivers the detail needed to plan routes more efficiently, reduce carbon emissions and cut fleet costs.
Addressible– for better pricing and more accurate analytics.
Insurers, retail outlets, comparison websites – link client requests to pricing databases with confidence.  Reduce the area of interest, increase the accuracy of your pricing on a case by case basis.
Addressible – for improved marketing and sales campaigns.
Understand your prospects, reduce the cost of acquiring new customers with Addressible. Plan your campaign, down to individual address level – reap the benefits of granular detail.
Addressible provides detailed physical locations
Plan your service provision more accurately, price with greater confidence, minimise abandoned baskets, and make auto-fill fields more user-friendly. - Addressible delivers all the detail you need to understand exactly the location of a Royal Mail address.
Addressible - more precise location
Download our emapsite Addressible sample