Addressible
Add value to your address lists with precise detail about physical location. Improve pricing. Reduce lost baskets. Plan services more accurately.
Download Sample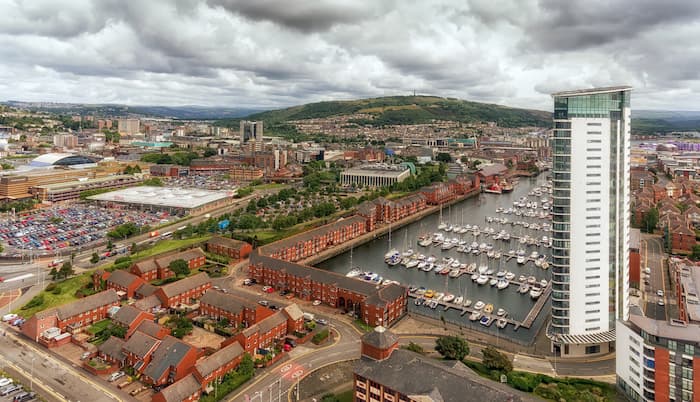 Addressible gives a spatial reference to Royal Mail data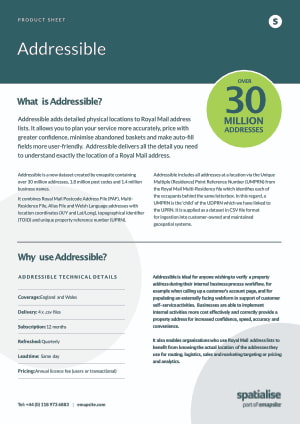 Addressible is the ideal dataset for anyone needing to understand the location of customer addresses more precisely – helpdesks, customer services, insurers, and users of online webforms. It adds all the details you need to Royal Mail address data. 
Faster look-ups and better analysis 
Addressible is a GB dataset that combines Royal Mail's Postcode Address File (PAF), Multi-Residence File, Alias File and Welsh Language addresses with location coordinates (X/Y and Lat/Long), topographical identifiers (TOIDs) and Unique Property Reference Numbers (UPRNs). Use it in internal systems, or in an address lookup service. 
Addressible - more precise location
Download our emapsite Addressible sample