OS MasterMap Topography Layer
Buy Ordnance Survey MasterMap Topography Layer – it sounds easy, but are you getting expert support for MasterMap too? Are you getting bespoke formats at no additional cost, saving you time and money? We can help…
MasterMap Products
About OS MasterMap Topography Layer
Ordnance Survey MasterMap Topography Layer is the most detailed mapping and accurate view of Great Britain's landscape – from roads to fields, to buildings and trees, fences, paths and more.
OS MasterMap Topography Layer is the Ordnance Survey's most detailed, current and comprehensive map dataset of Great Britain, enabling you to make better decisions and manage your assets more effectively. Working with the other mapping layers in the suite, OS MasterMap Topography Layer gives you the visual context to help interpret addresses, routes and imagery. OS MasterMap is the approved dataset for planning applications and land registration.
Continually updated, OS MasterMap contains 450 million geographic features found in the real world, from detailed building and road outlines to water features, pathways, bus shelters and letter boxes.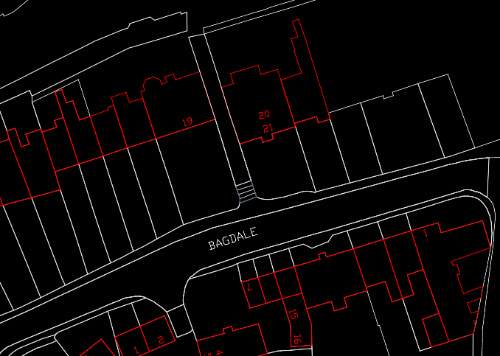 Download Samples:
CAD: DWG Standard, DWG Standard + Grid, DWG Colour Plan, DWG Standard + Building Heights, DXF, DGN
GIS: GML, GDB, TAB, KML, SHP
PDF at 1:1,250 Scale 4ha in Colour (A4): PDF